Uncategorized
Daily Words of Wisdom.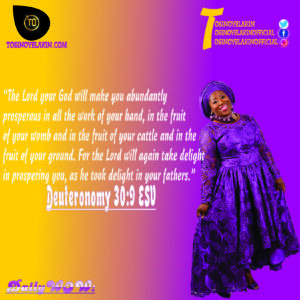 Hello and happy new month! Here's your Daily W.O.W. …
This month of May, as you walk in Yahweh's counsel and purpose for your life, may the Lord your God bless you with many blessings
May He bless everything you lay your hands upon to do and make you abundantly prosperous
May your children, your source of food and the earth be blessed for you, yielding you abundant fruits and prosperity.
May you find favour in the sight of Yahweh and may He take absolute delight in watching you prosper in all your ways in Yeshua's mighty name.
Do have a marvellous month of May. Agape❤️