Uncategorized
Daily Words of Wisdom.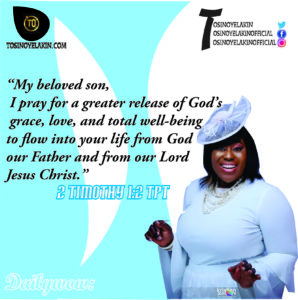 Hello there! Happy Monday. Here's your Daily W.O.W. …
There a measure of grace that has been given to every child of God. It is possible for greater measure of grace to be released as we walk with the Lord. The more we use the measure of grace given, the greater the measure that is released to us. Everything we have received from God's throne of grace is not just for us, but for us to bless the world around us with. To affect people's lives positively and to bring others into the circle of God's love and grace
I pray that we all will overflow in greater release of God's grace, love and all round well-being as we use whatever we have been given to bless others in Jesus' name. #Selah
Have a wonderful day. Agape ❤️.